Cannabis And Chili Power Body Gel (100ml)
50,00 €
Devil's Claw: Famous for centuries, pharmaceutical herb and it's considered as the natural cortisone, without the side effects. Many studies have shown that its usage relieves immediately joint pain and improves their mobility. It has anti-inflammatory, anti-rheumatic and pain-relieving properties. When applied locally, it also reduces inflammation and pain in cases as tendinitis, sciatica, arthritis, fibromyalgia, back pains, joint pains, muscle strain, sprain e.t.c
Cannabis Oil (THC 0,00%): It provides powerful antioxidant and anti-inflammatory properties. It gives pain relief and deep skin hydration and nourishment. It has stress-relieving properties, it comforts from headaches, boosts concentration and productivity. It is highly effective at the battle against several diseases and their symptoms.
Indications: Pain-inflammation, Arthritis (osteoarthritis, periarthritis, etc), Rheumatoid arthritis, Fibromyalgia, Pain in the locks, Back pain, Injuries during exercise (fracture, sprain), Sciatica, Tendonitis.
Use: Apply to your skin, massage lightly until it is absorbed.
Precautions: Wash hands thoroughly after use. In case of contact with eyes, rinse with plenty of water.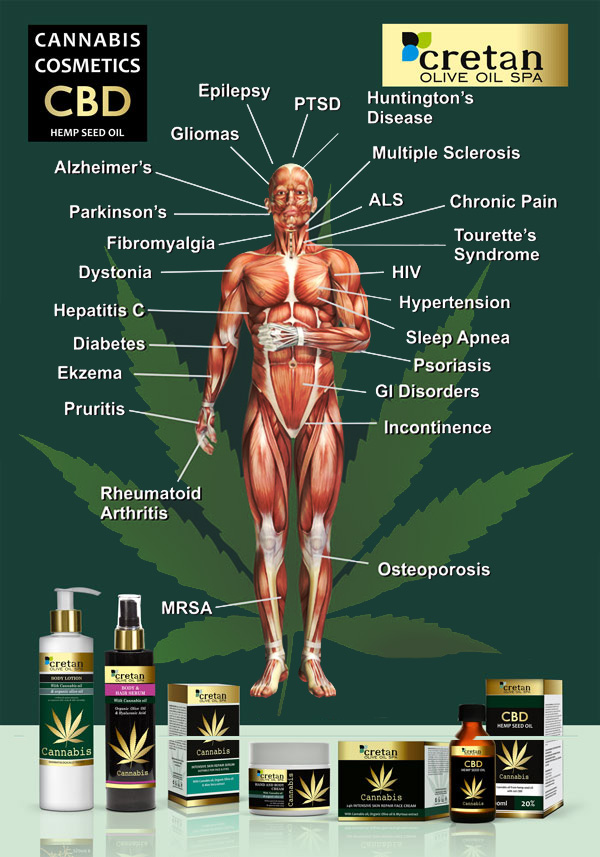 Availability: In stock