Sale!
CBD Oil 20% Full Spectrum (50ml)
Cannabidiol oil (CBD oil full spectrum) of industrial hemp with a high content of cannabinoids and cannabidiol (CBD). It is mixed with hemp seed oil, rich in proteins, vitamins and Ω3 and Ω6 fats.
The method used to extract the oil is called Supercritical CO₂ extraction, which is considered the most modern and cleanest method without the use of dangerous chemicals and without residues.
Hemp oil helps relax the mind and body by relieving pain, stress, anxiety, and sleep quality. It also has anti-inflammatory properties that help fight inflammation and relieve pain from certain autoimmune diseases.
Excellent application in treating epilepsy and alleviating seizures. Participating in cancer treatment.
It also has anti-inflammatory properties that help fight neurodegenerative diseases such as Parkinson's and Alzheimer's but also autoimmune diseases such as Multiple Sclerosis and Lupus Erythematosus.
Application against high blood pressure and poor circulatory system.
INGREDIENTS: Hemp seed oil enriched with CBD and full-spectrum cannabinoids. Apart from CBD it also preserves all other cannabinoids, terpene flavonoids and nutrients. Contains natural organic materials. Without pesticides, heavy metals and preservatives. THC<0.2%
Use: Put 2-5 drops under the tongue, hold for a while and swallow. Repeat 2-3 times a day. It is recommended to start with lower doses and gradually increase them.
One drop contains approximately 2.25mg – 3.00mg of CBD.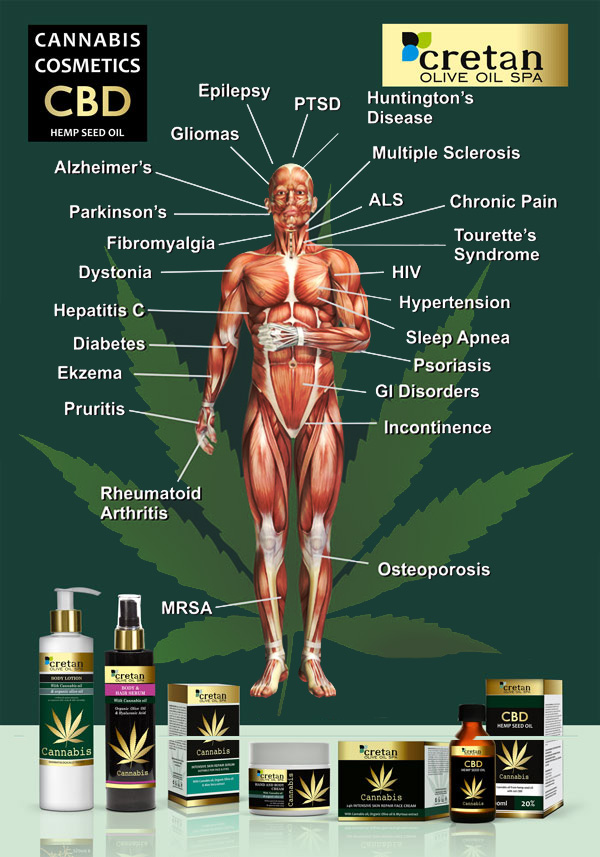 Availability: In stock